Description
Trusted Brand for Over 70 Years: Geritol Multivitamin tablets are a well-balanced multivitamin for women, men, and children 12 years and older
The Right Support: Geritol Multivitamins contain B-vitamins for energy support, antioxidants like beta carotene, and vitamins C and E for immune support, vitamin D for bone health and iron to help move oxygen throughout your body
With 26 Essential Vitamins and Minerals: With close to 100% of the daily recommended allowance of many essential vitamins and minerals, Geritol vitamin supplement contains 26 essential vitamins and minerals
Just What You Need, Nothing You Don't: This vitamin for women and men is gluten-free, non-GMO and uses no artificial sweeteners
Easy to Take: Take one tablet daily, immediately before, during, or after the meal of your choice; Not intended for children under 12
Delivery within 4-7 days and free shipping over $35.

Easy Returns

Not happy? You can return the product anytime within 30 days.

Questions?
Directions

Adults 12 years and over: Take one tablet daily, immediately before, during, or after the meal of your choice. Not intended for children under 12.

Do not store above 25°C (77°F).
Supplement Facts
Ingredients

Dibasic Calcium Phosphate Anhydrous, Magnesium Oxide, Microcrystalline Cellulose, Niacinamide Ascorbate (Niacin and Vitamin C), Tocopheryl Acetate (Vitamin E), Potassium Chloride, Beta Carotene (Vitamin A), Stearic Acid, Polyvinyl Pyrrolidone, Zinc Oxide, Carbonyl Iron, Calcium d-Pantothenate, Pyridoxine HCl (Vitamin B6), Silicon Yeast, Manganese Sulfate, Thiamine Mononitrate (Vitamin B1), Cholecalciferol (Vitamin D3), Biotin, Magnesium Stearate, Hydrated Silica, Cupric Oxide, Riboflavin (Vitamin B2), Silicon Dioxide, Cyanocobalamin (Vitamin B12). Phytonadione (Vitamin K1), Folic Acid, Potassium Iodide, Chromium Chloride, Sodium Molybdate (Molybdenum), Sodium Selenate (Selenium), Sodium Metavanadate, Nickelous Sulfate, Stannous Chloride, Hypromellose, Polyethylene Glycol 8000, Polyethylene Glycol 400, Carnauba Wax. Contains 1% or less of the following ingredients: FD&C Blue #2, FD&C Red #40, FD&C Yellow #6, Titanium Dioxide.

CONTAINS: Soy

Other Ingredients: Microcrystalline Cellulose, Gelatin, Stearic Acid, Crospovidone, Dicalcium Phosphate, Starch, Hypromellose, Sucrose, Polydextrose, Silicone Yeast, FD&C Red #40 Lake, Silicone Dioxide, Magnesium Stearate, Mannitol, Talc, Sodium Ascorbate, Triglycerides, Tocopherols, Tricalcium Phosphate, Mineral Oil, Polyethylene Glycol, Titanium Dioxide, Ascorbyl Palmitate, FD&C Blue #2 Lake, Carnauba Wax, Sodium Benzoate and Sorbic Acid.
Details

Geritol Multivitamin supplement is a well-balanced multivitamin for women, men and children over 12. With 26 essential vitamins and minerals, Geritol Multivitamins give you close to 100% of the daily recommended allowance of many essential vitamins – not too little and not too much. This vitamin supplement contains B-vitamins for energy support, antioxidants like beta carotene and vitamins C and E for immune support, vitamin D for bone health, and iron to help move oxygen throughout the body. Geritol Multivitamin tablets are gluten-free, non-GMO, and contain no artificial sweeteners. Directions for use: Take one tablet daily, immediately before, during, or after the meal of your choice. Not intended for children under 12.
NOT TOO LITTLE. NOT TOO MUCH
When it comes to nutritional support, some vitamins go overboard, meaning they contain more than 100% of the recommended daily allowance (RDA). On the other hand, Geritol has been a trusted brand for years because it simply delivers the right balance of nutritional support.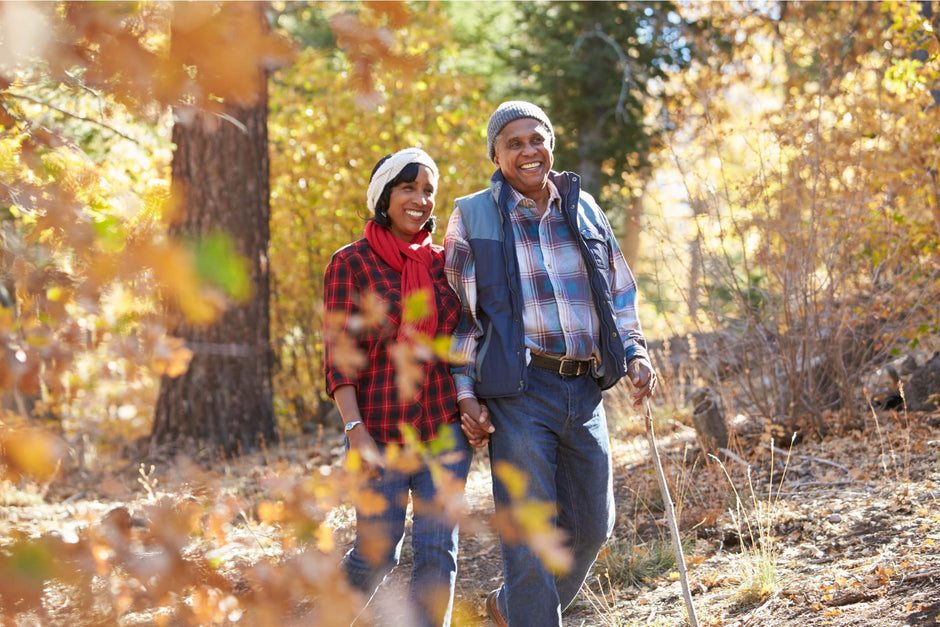 Choosing a selection results in a full page refresh.